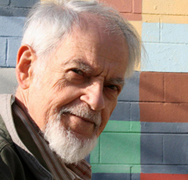 Siegel was born in 1934 in Jersey City, New Jersey. When he was 12 years old, he purchased a miniature Falcon camera from a comic book ad. He innovated his own developing system using household objects. He moved with his family first to Queens and then Brooklyn.
Siegel studied commercial photography at Metropolitan Vocational High School. In 1952 he got his first full-time job assisting a legal photographer. He also assisted photographer Jerry Schatzberg, who is noted for his Bob Dylan portraits, and he taught photography at community centers. In 1960 Siegel became assistant printer to photographer Robert Frank. That same year, 
Edward Steichen, who was then Director of MoMA's Department of Photography, acquired a Siegel print for the museum's collection.
In 1959 Siegel opened one of the first galleries dedicated to photography, Image Gallery, at 100 E. 10th Street in the Lower East Side. Image Gallery became a gathering place for a variety of photographers notable for their contributions to the history of the medium, including Aaron Siskind and Minor White. Siegel liked to recount how renowned photographer Eugene Smith graciously volunteered to help hang the Image Gallery's first exhibition, a two-person show of the photographs of Lou Bernstein and Fred Plaut. To keep the gallery open, Siegel made a community appeal, and famously received a $25 contribution from Ansel Adams. The Image Gallery showed Bernice Abbott's landmark Atget prints prior to their exhibition at MoMA. Among other photographers of prominence shown were Rudy Burckhardt, Saul Leiter, David Vestal, Garry Winogrand, and Duane Michals.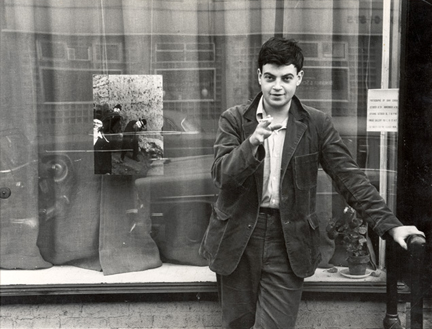 "Before any other photo gallery, there was Larry Siegel. Larry was the first to attempt to create a serious space for photography outside of the museum system, and the photography world we know all began with him. He was extremely brave to try something so original."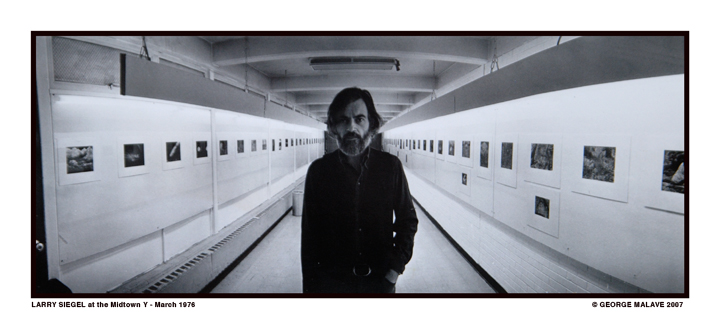 In 1970, Siegel founded the Midtown Y Gallery, which he directed from 1972 to 1982. The gallery sought to expose new talent through many group, theme-based shows. Exhibitions included Coming of Age in America, a show comparing attitudes towards youth and aging; The Jew in New York, highlighting the Jewish presence in the city; Women Photographers I & II; and New York City in World War II, with photographs from the Library of Congress, the National Archives, and the New York Public Library. Coming of Age and The Jew in New York traveled extensively. Well-established photographers were also shown, among them Larry Fink, Graciela Iturbide, Saul Leiter, and Leon Levinstein.
MEXICAN OLYMPICS PHOTOGRAPHER. 
In 1966, Siegel moved to Mexico City. and became the first full-time photographer hired by the Organizing Committee of the Mexican Olympics for their publications department, assigned to cover the 1968 Olympics in Mexico City. He was published in the Mexican photography magazine
Fotomundo
and the poetry magazine
El Corno Emplumado
. His major exhibitions in Mexico City were at Casa del Lago in 1967 and at Galleria Peccanins in 1968.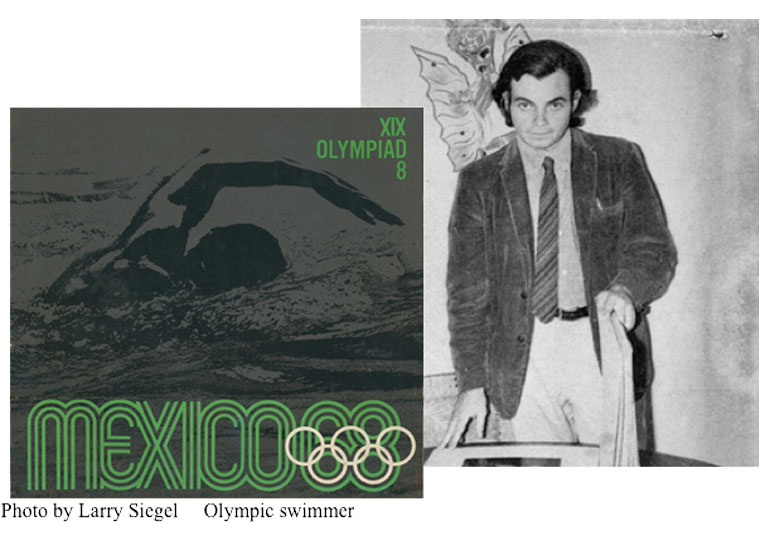 Larry Siegel taught photography at the Academy of San Carlos, and also provided private workshops. The Mexican photographer, Graciela Iturbide, was a student in his workshop.  He also conducted numerous lectures and critiques with aspiring photo students at photo clubs and schools in France and Italy.  From 1973 to 1984, Siegel was a photo instructor at the New York City School of Visual Arts.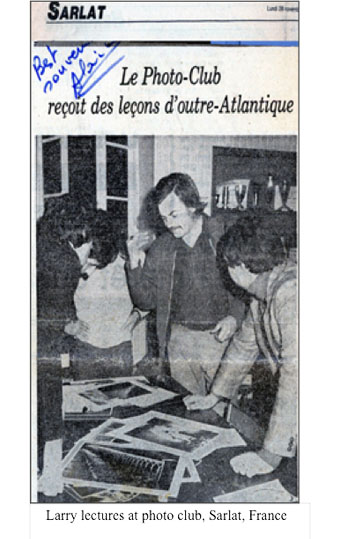 "Siegel has photographed all over the world, and, whether taken in the mountains or valleys, in Italy or in Africa, all the pictures show a consistently calm and poetic eye."

After 1984, Siegel traveled extensively in Europe and North Africa before settling in Pavia, northern Italy, where he taught photography. He had solo exhibitions at Colegio Cairoli in Pavia, at Luisella d'Alessandro Gallery in Turin, and at Galleria San Fidele in Milan. Siegel's images were published in such Italian publications as Epoca and Genius. In New York his work was seen at The Underground Gallery, The Village Camera Club, Midtown 'Y' Gallery, Union Square Gallery, Tabla Rasa Gallery,  Brooklyn's Main Library and Howard Greenberg Gallery.  Sadly Larry passed away in 2020.  His wife, Reka Siegel,  arranged an exhibition at the Charles P. Sifton Gallery in Brooklyn as a tribute to his 65 years as a photographer.
His book of photographs (with Sy Rubin), 14th St., was published by Matrix (1982).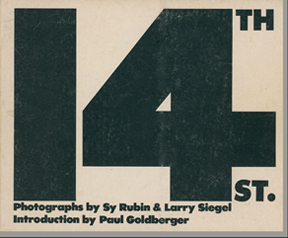 Numerous work appeared in the following magazines:  Aktuelle Fotografi (Sweded): Camera Arts, for a critical review the exhibition at the International Center of Photography; Photography of the Fifties; two photo essays, Mexican Nightclubs and Easter Passion Play published in Claudia (Mexico), El Corno Emplumado (Mexico) portfolio of photographs; Epoca (Italy) article, American Summer Camp, with text and photographs by Larry Siegel; Genius (Italy) Two American Bio-Geneticists Working in Italy; Fiction, various issues; Invitation to Photography, several photographs; photograph isslustrating article in The New York Times (1964); portfolio in Photography Annual, portfolio in B&W Magazine where Mr. Siegel was a juried winner in 2010 edition.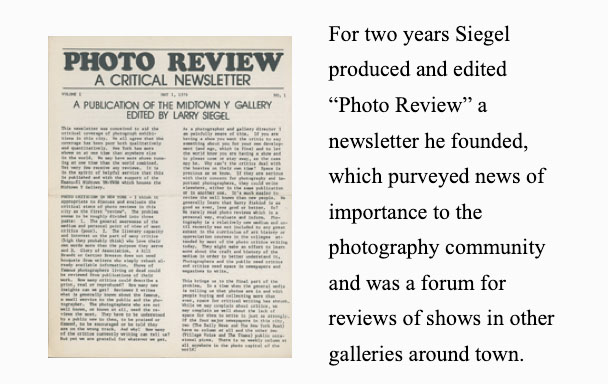 Siegel has been the recipient of grants from The National Endowment for the Arts: Photography Survey, "14th St." The New York State Council on the Arts; New Jersey State Council on the Arts Artist in Education (1994) and Brooklyn Arts Council Grant (2012).